Facilities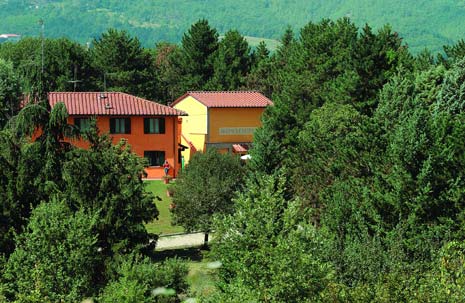 From Vicchio, Florence is reachable by train or by car 40 minutes.
The swimming pool will no longer be usable due to its closure.
In the neighbourhood, available with fee, there are: soccer field, tennis, archery, volleyball.
There is canoeing on Lake Montelleri and mountain bike or hiking trails available at your leisure.
Also our guests are entitled to discounted entrance tickets to the Museum of Sacred Art as well as the home of Giotto, the famous Tuscan artist responsible for the design of the bell tower in Piazza del Duomo in Florence and countless other masterpieces.
To our sporting guests we offer the chance to explore upon on the "two wheels" the magnificent Mugello's territory, taking advantage of our partnership with Bikemoodtours, which provides qualified guides by National Masters MTB School. Several destinations proposed, from less to more prescriptive, from half to full day, with possible gastronomic stops along the route. You can choose between the Bilancino's Lake and the Schifanoia's Reserve, the Gothic line and the Via degli Dei (across the Appennini from Tuscany to Emilia) and many other destinations "tailor-made" for you. To stimulate your curiosity will refer you to the site www.bikemoodtours.it. Nobody feels excluded. who has never experienced or novice you can avail of the councils and of the teachings of Bikemoodtours; as they say: "climb a gravel pit is not a matter of legs but of techniques to learn".