The Residence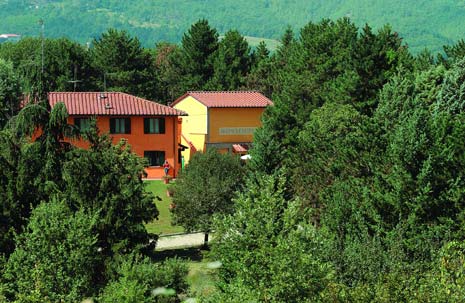 The Residenza di Montelleri is located among the medieval district of Vicchio, the land of the artists Giotto and Frà Angelico. A territory just beyond the gates of Florence, Vicchio is rich in history and of artistic tracks, a memorial of a glorious past, an exciting land that still today inspires and attracts artists like to discover its landscape and lights. Retrieved from a typical old Tuscan country house on a panoramic hilltop, the recent restoration uveiled the simplicity and romance of the Tuscan that lies within.
Approximately 20 km from the Residenza di Campagna Montelleri you will find Lake Bilancino, one of the largest artificial lakes in Italy. At the Yacht and Organized Beach Club on Lake Bilancino you will find a perfect place to enjoy outdoor sports, such as canoeing, sailing and windsurfing.
Sitting nestled back on the road that connects the residence and the lake you will be able to admire the historic Villa Medici Cafaggiolo.
Another ideal way to discover this wonderful land is by mountain biking or trekking along the ridges of the Appennino Fiorentino. You can also discover the Mugello by foot.
Not too far off the highway take exit A1 "Barberino. " There you will find an important "Barberino Designer Outlet McArthurGlen".
Continuing along the Via Bolognese also leads to the Futa Pass, where you can visit the German Military Cemetery.
Easily reaching the ancient town of Scarperia, with its famous Palazzo dei Vicari (prototype of the Palazzo Vecchio in Florence), which is also located near the Golf Club Poggio dei Medici (with special rates for Montelleri's guests).